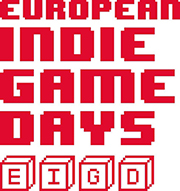 The European Indie Game Days (EIGD), first professional European independent video games meetings, will be held on the 2nd and 3rd of July in Marseille and will federate European independent studios. Almost 300 professionals are expected, but also students from most renowned schools and professionals from the media.
More than 10 round tables, conferences and other meetings will take place during the two-day event.
The different commercial, marketing, financial, legal and innovative aspects of independent video games creators will be addressed and discussed by experienced professionals and experts of different nationalities attending the event.
Among the speakers participating in the EIGD, you will meet Jeff Minter (Llamasoft-UK), Dino Dini (NHTV University-NE), Frédérick Raynal (Ludoïd-FR), Heather Kelley (Kokoromi-AU), Chris Priestman (Indie Game Magazine-UK)…