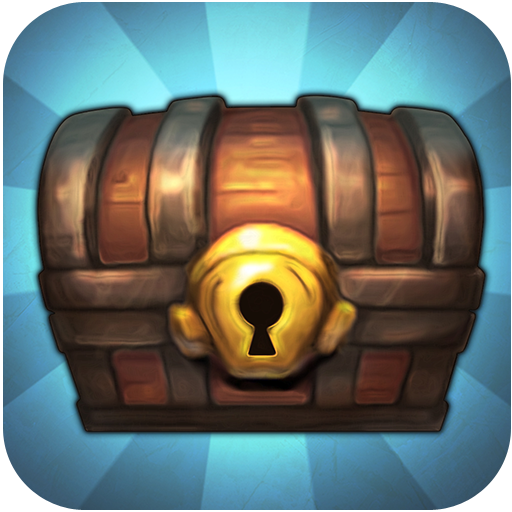 Lucky Pirate casts its anchor on App Store!

Lucky Pirate attacked Facebook with a splash. Now it's landind on iOS! A new gameplay in casual gaming, at last!
Fred Raynal: "Lucky Pirate has been just one experiment after another. In the beginning it was no more than a human psychology experiment with 3 sprites (open chest, closed chest, coins) on a PC. It was inspired by Skinner's work. We had to carefully examine the balance betwwen a game of pure chace and a strategy game. All that without disrupting the pleasure/disappointment curve that we had worked on at the beginning. The game is ultimately a cross between a skill game and a casino game. It's easy, addictive and free."
Get on board Lucky Pirate: Pillage as many treasure chests as you can, and sail your way to fortune! Yo Ho HO, little nitwit... You won't get away with luck alone! Work your pulleys ans use the right tools: the magnifying glass, hammer, and bomb, just to name a few... and you'd better not forget the fireball!!!
Features
- The game is obviously free: have you ever seen a pirate untie his purse string???
- A unique cocktail of chance and strategy. Drink without moderation, again and again!
- Lot of tools, including combinable onese... So pillaging coffers will be ever more spectacular, arrr !
- Game-changing tip and tricks. Warning : Remember to bring a brain along, or risk sinking straght to the bottom!
- Weekly pillaging tournaments to challenge Lucky Pirate on all the seas of the Game Center.
- Optimized for all iOS platforms including iOS5. Even works on old craft (iPod Touch et iPad 1).
Games designers
Fred Raynal, the famous buccaneer behind Alone in the dark and Little Big Adventure and OUAT Entertainment have pooled their expertise together to design and publish
Lucky Pirate
on Facebook, mobiles and tablets.
The crew is still working on an Android version...