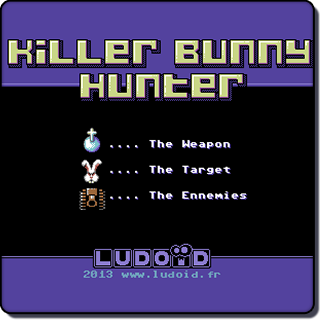 After teams setup, constraints are chosen by draw lots (with a Monkey program) and displayed on the huge video screen and on the Retro Game Jam official page. Competition can begin!
I used my favorite language Monkey (no framework, started with only the sprite manager I did for PopCorn)
The Holy Hand Grenade is a required item, so an homage to the game Worms 2 and the Monty Python's "Holy Grail" movie imposed itself.
---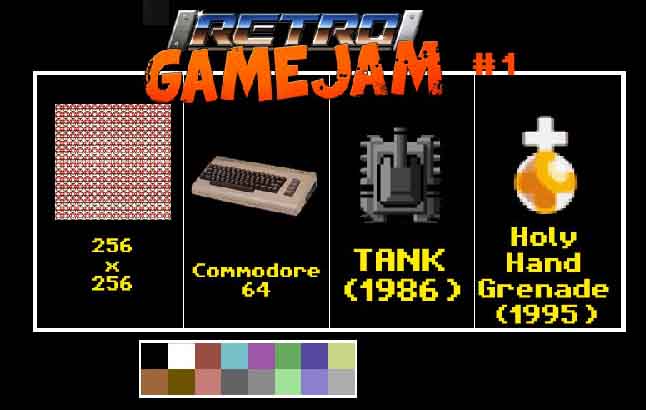 Sprite sheet : 256x256 pixels
Commodore 64 feeling: 16 colors, fixed palette
2 dimensions
0 scrolling
16 seconds max for all sound samples.
---
32 hours later, except 2 hours sleeping on my keyboard, Killer Bunny Hunter was born.
The windows executable file was submitted to jury, here is its Flash version, thanks to Monkey.
Eric Chahi and myself were out of competition, and we both won the honorific price "Prix des vieux" (literally "Price for old men") :)